3939 Belt Line Road Suite 190, Addison TX 75001-5839.
Welcome
QuickView Technologies, Inc. specializes in researching Texas vehicle registration records contained in the Department of Motor Vehicles (MVR) database. We provide low cost comprehensive research reports based on license Plate, VIN, Document (Title) or Handicap Placard number inquiries in real-time. Our research reports contain all vehicle information except restricted personal information as outlined in the Federal Drivers Privacy Protection Act (FDPPA) . However, if you require restricted personal information in the vehicle record and meet the Permitted Use requirements outlined in the FDPPA 18 U.S.C.~2721, it will be included at no extra charge. Personal information will include the Previous owner, Current Texas vehicle owners name with address and the Lien holders name with address.
Known over the years as "running a TWX, TWIX, DMV, Telex or ASR report", vehicle registration information including access of restricted personal information is allowed by certifying the Permitted Use.
Who generally qualifies for Permitted Use?
Automobile dealerships, verifying personal information given to purchase a vehicle, insurance, or financing. Also needed to determine registration expiration because of the new Texas Plate to Owner law.

Insurance companies or agency for the purpose of verifying information given to purchase insurance used in underwriting or in the daily conduct business.

Law enforcement, an agency such as city police, sheriff, etc.

Government agency, such as a municipal court system, City Code enforcement, etc., needing the information to perform its mission without violating Law enforcements TLETS/NLETS user agreements.

Towing company, for notification of owner's towed and stored vehicles.

Private investigator, using information in the daily conduct of their business.

Universities, schools, building management, hospitals, or any other entity that needs to verify vehicle ownership or to notify owner's of towing, parking ticket fine, etc.

Banks, Credit Unions, and financial institutions, for asset verification.

Not sure if you qualify? Give us a call at 972.490.5566
---
For qualified companies and individuals, we provide web access to our vehicle registration reports with our next generation TWX product called QuickVTR. click for demo.

Our prices start at $14.20 per month for up to 25 vehicle registration reports and no deposits are required. Click for QuickView

Privacy Policy



---
QuickVTR Features Brochure.
QuickVTR vs TxDMV Price List.
Sign up now for QuickVTR
---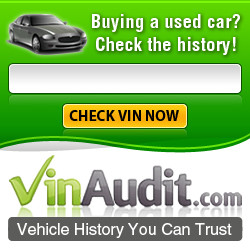 VinAudit reports from the NMVTIS database DOES NOT contain restricted personal information. Check is free, full report is $4.99.


---
QuickView Technologies, Inc., is licensed by the Texas Department of Public Safety, Private Security Bureau. (License A18570). Complaints regarding services should be directed to: TxDPS/PSB, PO Box 4087, Austin TX 78773 Attn: Enforcement Division. You may also reach the Department at: 512.424.7293 or Email at: RSD_Customer_Relations@dps.texas.gov